Pacing Notifications for ME/CFS and Long COVID
We know how important pacing is for people with ME/CFS and Long COVID. A hallmark symptom of these conditions is "Post-Exertional Malaise" (PEM).

Using a wearable device (such as a Fitbit, Apple Watch, or Garmin) can help with pacing. Wearables can track steps, heart rate, and more.
Symptom Shark connects to your wearable data and can send you Pacing Notifications.
You can connect your Fitbit or Apple Health enabled device and get updates on your activity levels. When you receive a notification, you can decide if you need to pace yourself.
You can choose what pacing notifications you want to enable under settings: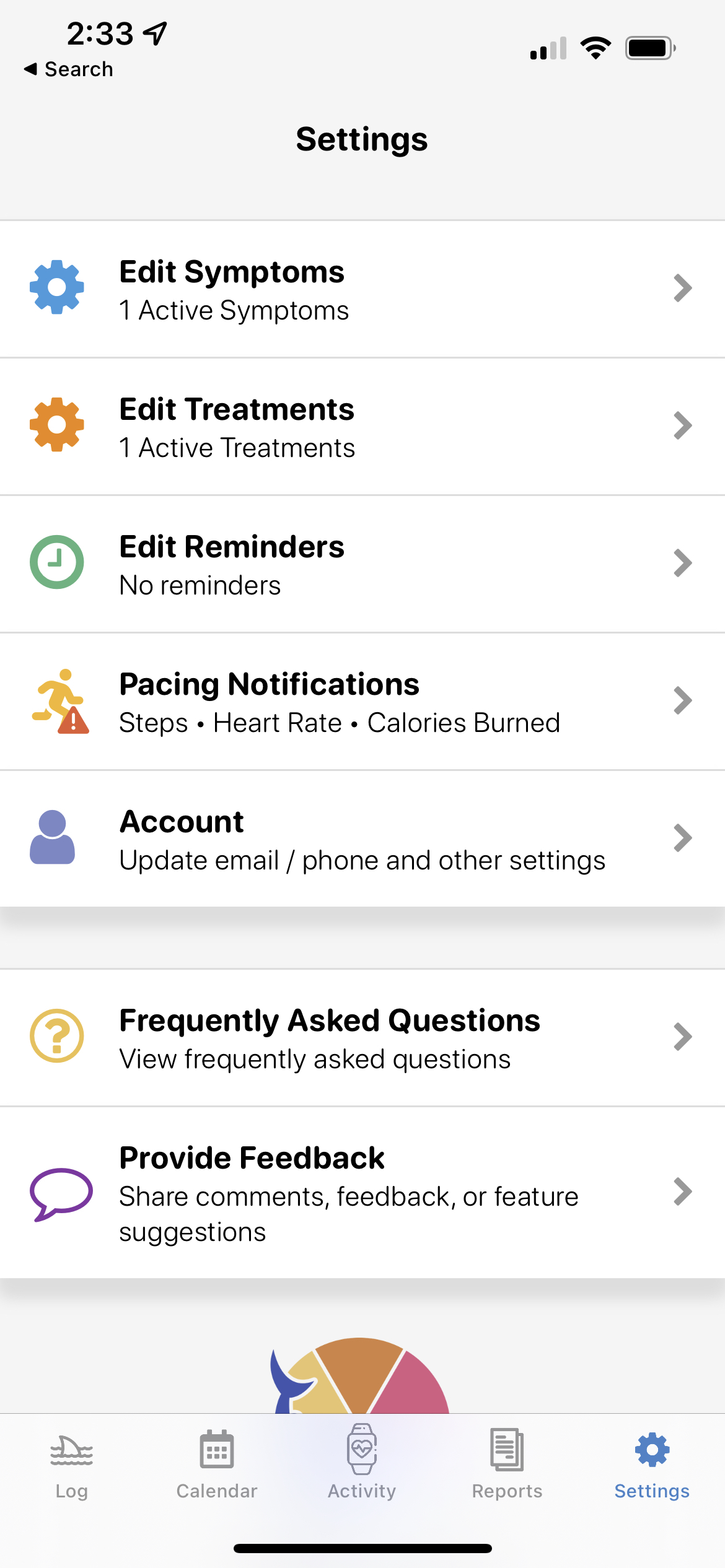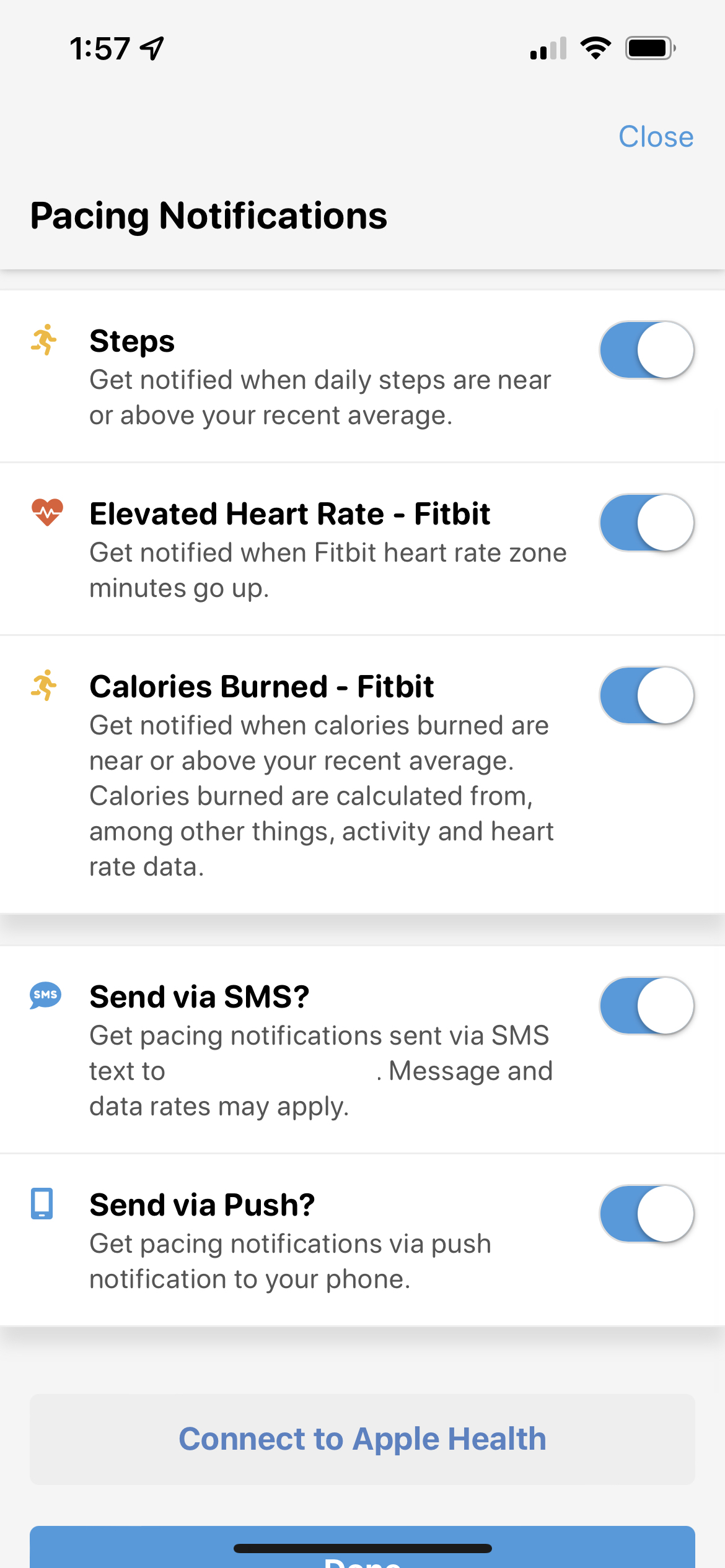 Your feedback is especially important! We will continue to refine Pacing Notifications and Symptom Shark based on community feedback. Submit your feedback in the Symptom Shark app, or email symptomshark@careevolution.com.
Frequently Asked Questions about Pacing Notifications
More Information / Resources
Pacing and Management Guide for ME/CFS
Using a Heart Rate Monitor to Prevent Post-Exertional Malaise in ME/CFS